How to paint your face and armor in Horizon Forbidden West Gambling
For those who like to be in style.
His first face painting in
Horizon Forbidden West
can be obtained almost immediately after completing the prologue and tutorial. At the same time, it will not work to equip it, which raises questions from the players. Let's explain how this mechanic works.
How to apply coloring in Horizon Forbidden West
And the thing is that in order to paint Aloy's face, you need to use the services artists. These are special merchants that can be found in settlements. On the map, they are indicated by a symbol in the form of a tattoo needle (see screenshot below).
Such an NPC can be found in Bulwark, Thornmarsh, and Searing Spear. To be able to use the services of such a person, you will first have to complete his quest.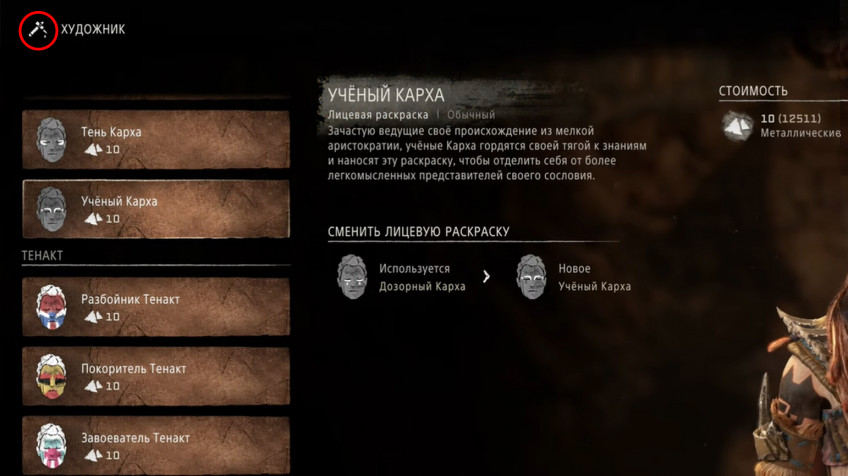 Armor can be colored by other characters – dyers.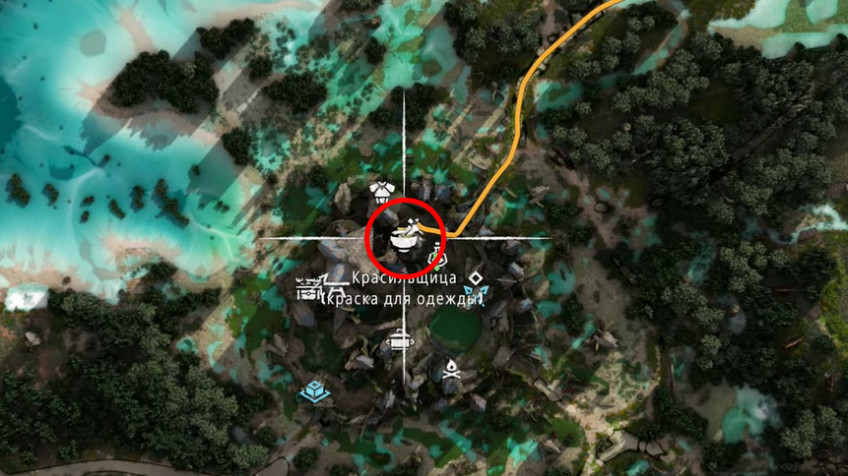 To paint your face, you will have to pay 10 shards. In addition, to paint items, you will also need to lay out special resources.
There is another way to apply paint to the protagonist's face – to do this, use the corresponding photo mode option. True, in this case, the makeup will disappear from Aloy's face as soon as you return to the game. In order for the coloring to remain on the face forever, you still have to use the services of an artist.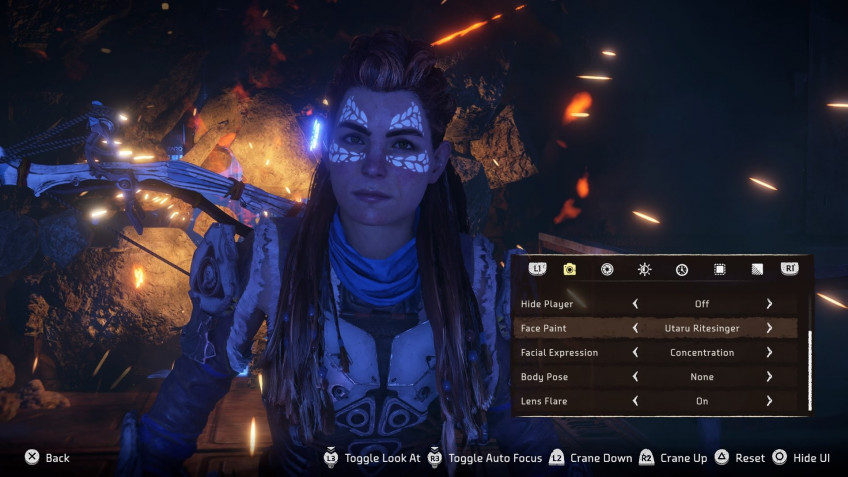 To switch to photo mode, press the Options button on the controller and select the appropriate item from the menu.
Where to find face paint sketches in Horizon Forbidden West
The coloring sketches themselves can be obtained as a reward for completing quests – both story and side. In addition, each of the 6 tribes has from 3 to 9 coloring variations, which can be obtained by doing various in-game activities.
And to search for plants needed for painting, we recommend that you take the appropriate task – in this case, the game itself will mark the place where you can find this resource with a marker.