Best skills in Horizon Forbidden West and how to level up faster
We download only useful things.
AT Horizon Forbidden West players are invited to choose from as many as 6 branches of skills. It sounds great, of course, but in any leveling game there are really useful skills and those that just waste your precious points.
In this guide, we will help you navigate the builds and the most necessary skills for Aloy.
How to put together the best build in Horizon Forbidden West
You can pump everything a little, or you can concentrate on a certain style of play. In fact, the build can be assembled from one to three branches that blend well with each other. Let's go through each of them in more detail.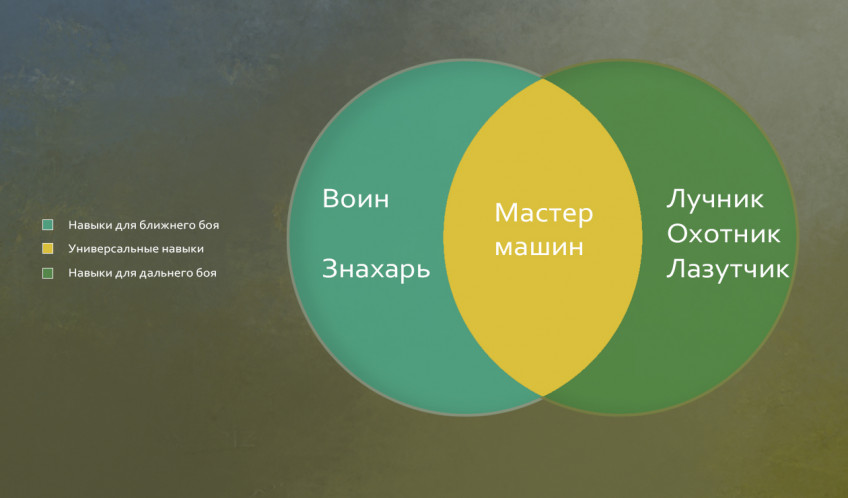 At the same time, you should not worry about the number of abilities – most of them are passive, that is, they act constantly and do not require use (they have round icons in the skill tree).
Warrior
A branch for those who like close combat. Allows you to carry out a special series of attacks.
It goes well with the Witch Doctor and Machine Master branches.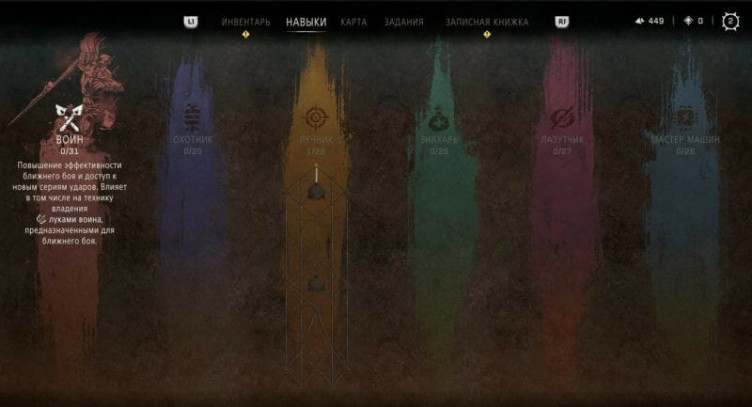 Hunter
Increases buffs from food, strengthens traps and increases their maximum number.
Best combined with Archer and Scout.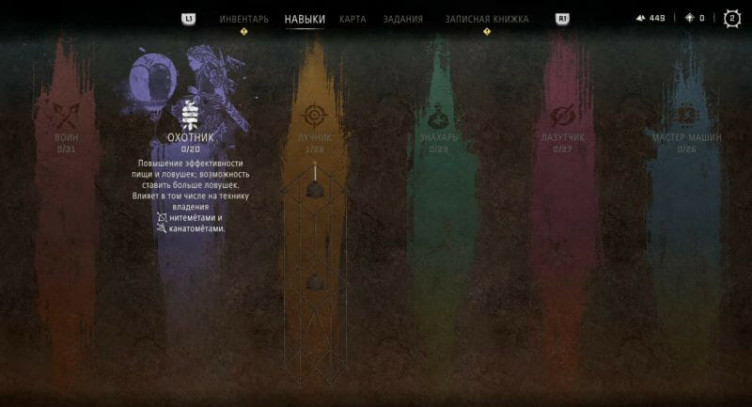 Archer
As the name implies, this branch allows you to get bonuses for ranged weapons. The very first skill permanently increases concentration, and some others allow you to pump endurance.
Works well together with the already mentioned "Hunter" and "Scout".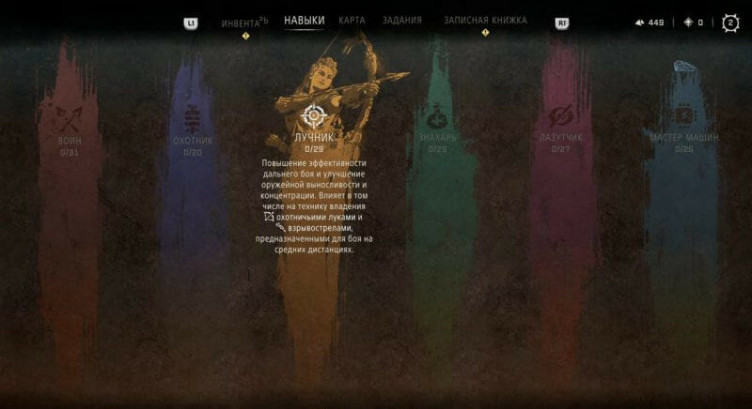 medicine man
A branch that is well suited for those who like to win back the "tank". Increases the efficiency of healing and generally allows you not to die at a low level of health, and also allows you to upgrade your skills with slings and discus throwers. But we still recommend that everyone acquire the first skill at the very beginning of the tree, because Aloy does not get stronger with levels.
Best combined with Warrior and Machine Master.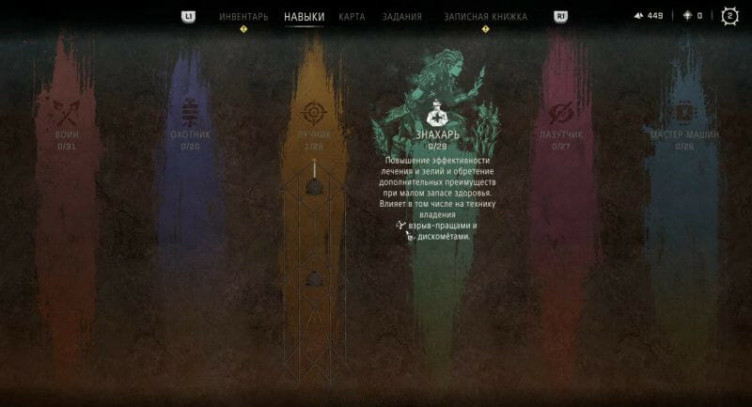 scout
A branch for those who are into stealth and combat from a long distance: buffs to stealth, increased damage during a hidden attack from a long distance (high-precision bows).
Ideally combined with the "Archer", but can also be combined with the "Hunter".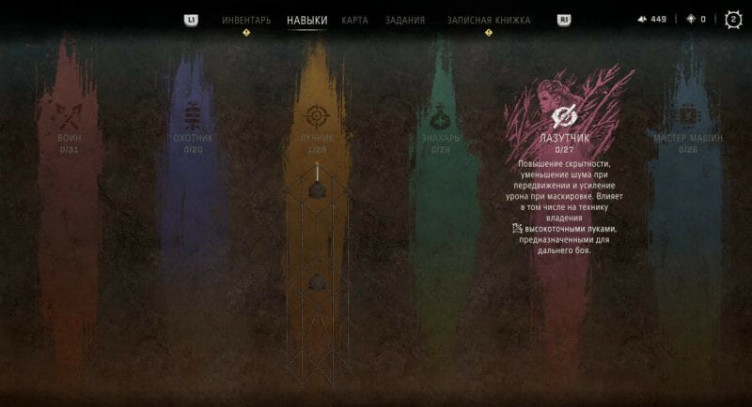 Machine Master
This branch allows you to make intercepted vehicles more powerful and durable. Skills can be combined with any build depending on your play style, because this branch will come in handy in any case.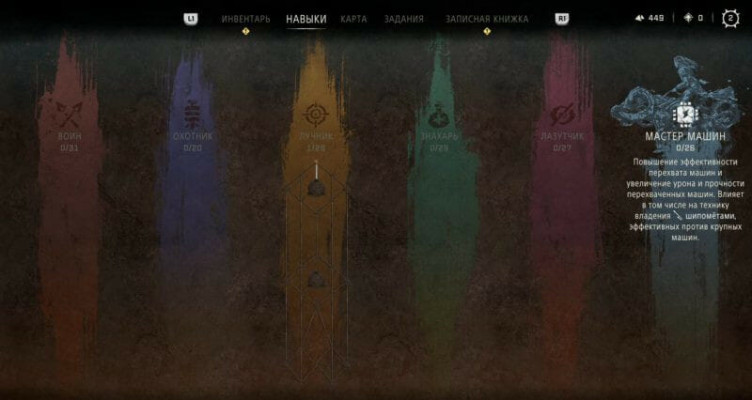 Best skills in Horizon Forbidden West
Above, we looked at rather approximate builds for those who want to play as a conditional archer or warrior. Here we list the most suitable skills from each tree. After all, no one forces you to completely ignore the "Hunter", even if you win back the berserk Aloy.
Best Passive Skills
Melee Damage – Warrior;

Deep Concentration – Archer;

Master of Courage Surge – Archer;

Potent medicine – Witch Doctor;

The capacity of the medicine pouch is Witch Doctor;

Silent Attack – Infiltrator;

Sneak Attack Armor Damage – Infiltrator.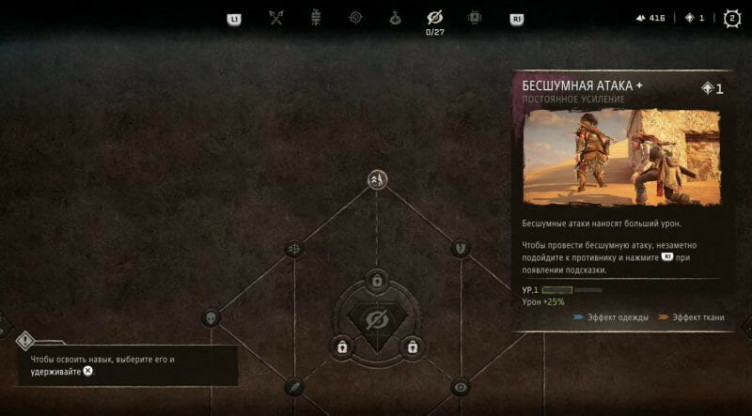 Best Active Skills
Warrior Nora – Warrior;

Triple Volley – Archer;

Penetrating Rope – Hunter

Accelerated Spike – Machine Master.
Best Surge of Courage Skills
Invisible Stalker – Scout;

Supershield – Witch Doctor.
How to swing faster?
You'll earn skill points every time you level up, so if you want to level up Aloy as quickly as possible, you'll have to grind experience.
Exploration quests are the best for fast leveling ruins with relicsin which you need to solve simple puzzles. True, not every such place can be reached at the beginning of the game, because you can get into some of them only with items that are unlocked exclusively by the story.
For clearing each ancient structure, you will receive 2 skill points and 5000 experience.